VIEWER DISCRETION
This page has images that may be offensive and should be viewed by adults only.

HOT BLOG INSIDE A WARM BUN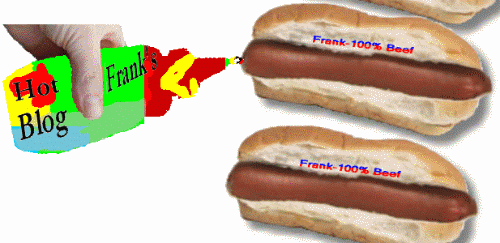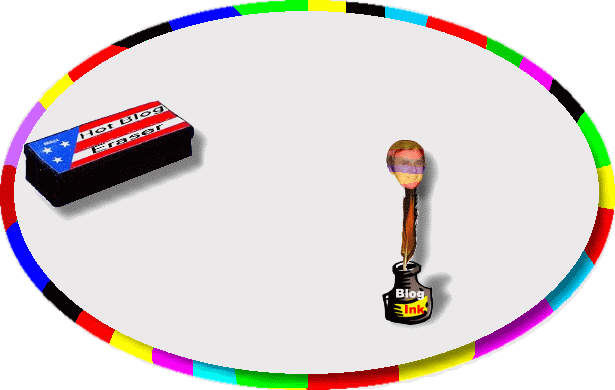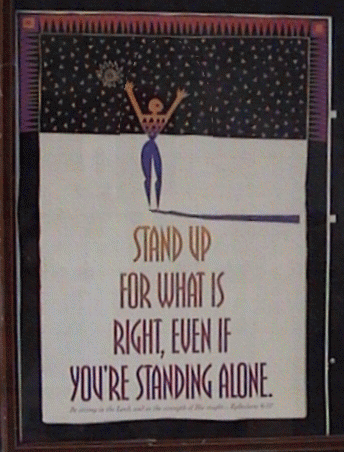 FRANK'S HOT BLOG
Back on July 6, 2016, I left my car parked on a street that was only a hop, skip and a couple of jumps to get down to the beach. When I left my car to go to the beach, my car was the only one parked there. I was down at the beach for an hour or so and when I came back to my car to leave it was now closely sandwiched in between two other cars. But what stood out when approaching my car was that there was now a dark scratch on the back hatch and there wasn't any scratch on the back of my car when leaving it. I tried rubbing it out but it appeared to me that the scratch was below the paint.
I then checked the car that was directly behind mine to see if there was a noticeable scratch on this car. There was and in fact there were many scratches on this car. Being troubled by the fact that I couldn't't practically move my car because of the closeness of the car in front of mine and the one behind me, I planned on just waiting for the owner of this car to return to question them about the scratch on my car. Not knowing how long the owner of this car might be in returning, I decided I would call my insurance company to at least make it known that my car was scratched and ask for some suggestions from my insurance agent. They took my report and also recommended that I call the police out to make a report.
I did call the police out to make a report and they quickly showed up at the location of my car. I explain the entire situation to them and one of the police officers took notice to the scratch on my car and observed the scratches on the side of the car behind mine and felt the need to locate the owner of this car. One of the two police officers asked me if this was something I might be able to clean up myself and I told him that if I had my TR-3Resin, I might be able to rub off the scratch if it didn't't go below the paint. However, even this officer thought the scratch went below the paint so I had only one option but to make a report.
One of the police officers was able to find the owner of this car down at the beach and she followed the officer back to where both of our cars were parked. To make a long story short, both of us exchanged insurance information as she claimed that she wasn't responsible for the scratch on my car. She wasn't happy about being blamed for the scratch on my car and I wasn't happy that she told the police that she has had other people trying to take advantage of her car insurance which appeared to have highlighted me in that inference. In fact, I wasn't happy that the police had to direct me while driving because of the closeness of the car parked in front of me and her car parked behind mine.
Click here to see the beach through a live cam.
Shortly thereafter I was given a next day appointment to have my car seen by my insurance adjuster...in which I did attend. I told the adjuster that I originally thought that I might be able to rub this scratch off myself but felt that the scratch went below the paint and I didn't want to make the mark on the car worse. He went over to where the insured cars are repaired and came back with cream/polisher and miraculously rubbed that scratch off the car. I told him that this was just incredible and he said something to the effect that the friction from the cars coming together sometimes just leaves paint from the car that is making contact with the other car...OK, this doesn't make sense to me but I will accept it seeing that there was damage done.
Later that day I remembered that when the woman of the car that I felt scratched mine had been explaining herself to the police down at that beach road that day, she emotionally shared some things about herself that came to bother me about the entire situation. She had two young daughters with her in which both of whom were adopted. This day must have been chosen as a day for her to take her two children to have a fun day at the beach. Even though I had the right to protect the value of my car while I was away from it, I allowed that scratch on my automobile to become more valuable to me then the lives of other people. I suddenly realized that I ruined the fun for two young girls and to me that became damaging to them while they watched two adults try and justify their actions on this day concerning a scratch found on a car.
Below represents what's left of this incidence: The initial police write-up; the letter I wrote to the woman; copy of bank check sent to this woman; the letter she wrote to me; and my final letter I wrote back to her.
Today is approximately two months since the holidays. I am hoping the two little girls had a great time staying at the Grand Wailea.
Life is just too short and below is how I "scratched" this kind of a problem off of my list of things to fret about:
Subscribe to this blog's feed