VIEWER DISCRETION
This page has images that may be offensive and should be viewed by adults only.

HOT BLOG INSIDE A WARM BUN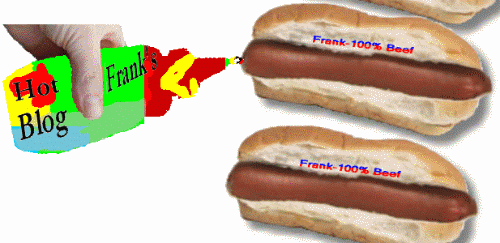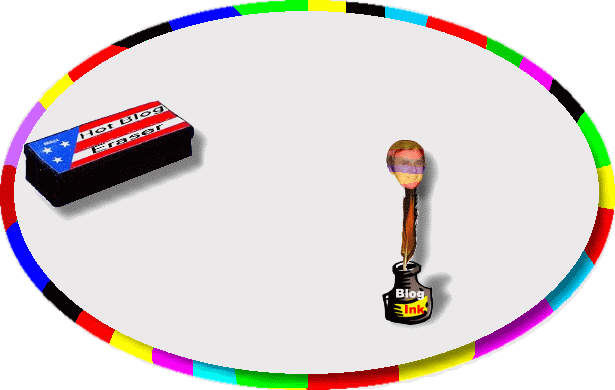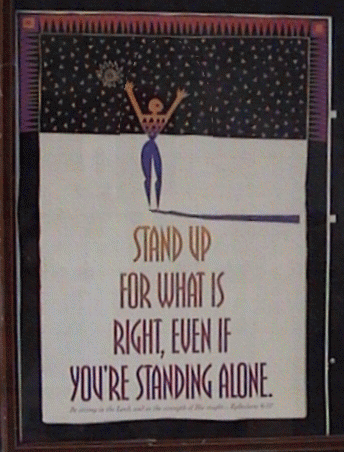 FRANK'S HOT BLOG
Saturday, January 16 2010
On January 13, 2010, Pastor Ray Johnston of the Roseville Bayside Church, was caught plagiarizing a letter a church pastor by the name Rick Warren wrote back on December 30, 2009 to the members of the Saddleback Church. There is absolutely no excuse for Johnston doing this kind of dishonest act.
I guess it doesn't matter how a pastor gets the members money as long as he gets the money!
Click on the image below to read Ray Johnston's letter and Rick Warren's letter.
Below are the comparisons of the two letters compiled by Jack Nordby:
Dear Bayside Church,

It has been brought to my attention that Pastor Ray Johnston has crossed an ethical line
when it comes to biblical principles in his recent email letter to the Bayside Church Family.
Was Ray inspired by the Holy Spirit when writing to his "Bayside Family" in his plea for $250,000
or was he inspired by the success of Rick Warren's recent letter to the Saddleback Church?

His letter plagiarizes the letter of Rick Warren from Saddleback Church.
To plagiarize according to Merriam-Webster Online Dictionary is to:
steal and pass off (the ideas or words of another) as one's own

Compare the following statements made in both letters.
Rick Warren's newsletter dated December 30th, 2009 is in blue text.
Ray Johnston's email to Bayside members dated January 12, 2010 is in green text.


Rick Warren writes this on 12/30/09:
This is an urgent letter unlike any I've written in 30 years.

Ray Johnston writes this on 01/12/10:
I don't send letters like this without a lot of thought. In fact, this is the only email like this I've sent in my 15 years as your pastor.
Not much thought but perhaps a lot of copying and pasting.


Rick Warren writes this on 12/30/09:
Please read all of it and get back to me in the next 48 hours.

Ray Johnston writes this on 01/12/10:
Please read all of it and respond as quickly as you can.



Rick Warren writes this on 12/30/09:
I have thrilling news to share with you below but first some seriously bad news:

Ray Johnston writes this on 01/12/10:
I have stunningly good news to share with you, but first, here is my concern.


Rick Warren writes this on 12/30/09:
Please read this end-of-the-year review and then take one of the 3 actions below.

Ray Johnston writes this on 01/12/10:
Please read this end-of-the-year review and then take one of the 3 actions below.


Rick Warren writes this on 12/30/09:
2009: A BANNER YEAR OF MINISTRY IN SPITE OF THE RECESSION. There's so much to share -
I can only hit the highlights (maybe 5%) of how your church has served our community this year:

Ray Johnston writes this on 01/12/10:
2009: A MONUMENTAL YEAR OF MINISTRY IN SPITE OF THE RECESSION. There's so much to share -
I can only hit the highlights (maybe 5%) of how our church has served our community this year:



Rick Warren then writes all about what the church's ministries have been doing.
Ray Johnston then writes all about what the church's ministries have been doing.



Rick Warren writes this on 12/30/09:
YOUR GIFTS HELP THE POOR & THOSE HURT MOST BY THE RECESSION:

Ray Johnston writes this on 01/12/10:
YOUR GIFTS ARE HELPING THOSE HIT HARDEST BY THE RECESSION



Rick Warren writes this on 12/30/09:
1. Click HERE right now to and give as large an end-of-the-year gift as you can to help
avert this crisis. If we all do what God leads us to do, we'll all be a part of a miracle.
2. Mail in your gift today. Gifts must be postmarked in 2009 to be posted as 2009 gifts for
tax purposes. Mail to: 1 Saddleback Parkway, Lake Forest, CA 92630.
3. Drop your gift in the box at the front door of the Ministry Center at 1 Saddleback
Parkway so you know for certain we get it TODAY or Thursday.

Ray Johnston writes this on 01/12/10:

Click

HERE

right now to give as large of a one-time gift as you can. Direct your giving to "

Tithes

." If we all do what God leads us to do, we can be a part of something amazing
Mail in your gift today.
Bayside Church
P.O. Box 2336
Granite Bay, CA 95746

Drop your check off at the church offices this week.
8211 Sierra College Blvd. Suite 440
Roseville, CA 95661


Rick Warren writes this on 12/30/09:
Saddleback is the most generous church family I know. You have always comes through when asked.

Ray Johnston writes this on 01/12/10:
I've said it before, ...you are the most generous church on the face of the planet! You always come through.


The pastor said he planned to talk about what he called his church's "radical generosity" in the rest
of the weekend's sermons. Quote from The Huffington Post Dated 01/03/10

Ray Johnston writes this on 01/12/10:
It's about God's call to Radical Generosity in every area of our lives. You don't want to miss it.


This email is not sent to shake your faith because we all know that our faith is in Jesus Christ.
It is sent to question the inspiration and motivation of Ray Johnston. Is he being inspired by God
or is he just trying to introduce unscriptural financial practices at Bayside?
Rick Warren's plea was for $900,000. They got $2.4 million instead.
Ray Johnston's plea is for $250,000, is he hoping for over $1 million dollars?
I do not see anything in scripture that closely resembles these pleas.

What "in the world" was Ray thinking when he decided to do this to the Bayside family? With these kind
of unscrupulous practices, Bayside's finances should be held under a microscope and examined with a
fine tooth comb.
What should Ray Johnston do? Ray should publicly apologize to the membership.
He should apologize to Rick Warren for plagiarizing his letter. Then he should resign.


He sent out a follow up email concerning the disaster in Haiti. If he gives 10% to disaster relief there,
then he will still be short of his $250,000 goal. If you want to help Haiti, give directly to World Vision.

To see both letters from Warren and Johnston click the link below.
https://i.b5z.net/i/u/1350838/i/Ray_the_man.pdf