VIEWER DISCRETION
This page has images that may be offensive and should be viewed by adults only.

HOT BLOG INSIDE A WARM BUN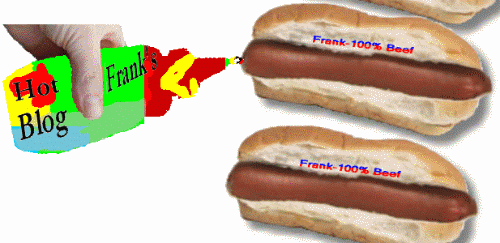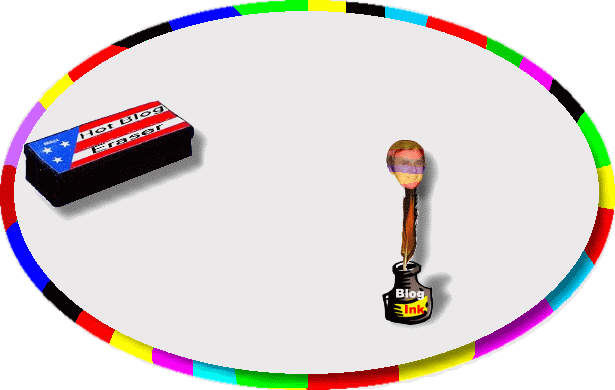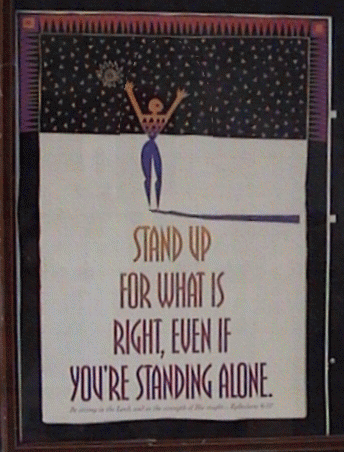 FRANK'S HOT BLOG

I didn't place a quote from Robert Kennedy until years after I started my website. I only used the quote when I discovered it a
few years ago and thought I would add it seeing that I had been living by Kennedy's quote for a very long time.
Above is the neighborhood I lived in during this incidence.
Could I have prevented a mass killing in my neighborhood back in 1975? Here is the story:
I was living in Boise, Idaho, working for a chain of grocery stores called Albertsons'. I lived in a small house I was renting on a quiet residential street called Wheeler Street. In fact, this is where I found myself entrenched in a serious medical condition called anorexia nervosa. I also was very visible in my neighborhood because I could usually be seen running.
---
There was an elderly lady who lived across the street from me who once told me while standing in her yard "enjoy it why you are young," as she saw me finishing one of my runs one morning. She was referring to my ability to run because she knew once somebody gets to her age running will be a lot more difficult to enjoy.
I usually commuted to work by walking because I only lived a couple of miles from work. I had just gotten off work from Albertsons', around 5 pm, and was walking home. As I headed towards Wheeler St., I noticed a young man in the corner of my eye with his shirt open, walking on the other side of the street, and he was drinking from a bottle that looked like beer. I was hoping I wouldn't draw attention to him because I really didn't want to find myself being noticed by a person publicly drinking beer and looking somewhat suspicious because of it.
As I progressed down the street I then noticed he was now making his way across the street directing himself towards me. As he arrived on my side of the street he quickly made conversation with me. He was friendly, said hello, introduced himself to me and also stated to me that he had seen me run in the neighborhood many times before and thought I was a good runner.
---
He indicated that he was an ex-marine and that he too wanted to get into running so he could be in good physical shape. While he was saying all of this to me I was wondering to myself whereabouts he lived knowing that he had seen me run.
Because he continued to publicly drink from his beer while walking next to me I still remained leery of him. He told me he had seen me many times before because his family lived next store to me on Wheeler St. I knew who he was referring to but didn't know the people because I was single and this was a family household so we all kept to our own privacy.
---
What he did next nearly shocked me out of my pants. He quickly pulled a gun out from under his pants and I thought he was going to shoot me right there on the spot. I didn't know what he was thinking and it was startling to realize just how vulnerable I was and then he quickly told me not to worry. But what he said to me next nearly had the hair on my back stand-up - and I don't have any hair on my back!
He told me his ex-wife lived in the house next to me and was planning on going over there to shoot her and her family. He stated she had taken him for everything he had in the divorce and it appeared by what he was saying he wanted to kill them all. Now realizing I could relax about him shooting me I quickly tried to intervene in his thoughts by consoling him.
---
He seemed to be responsive to my approach and was even willing to go with me to a pizza restaurant so we could spend more time talking about this.
My goal was to get him to this pizza place so I could make a call to the police and prevent this guy from fulfilling his mission on this evening. As we were walking towards this pizza restaurant I noticed we had passed the Wheeler St turn-off by a couple of streets and so my plan was going as expected and felt relieved to some point.
Then the young man said something to me that really blew me away and I will quote what he said: "Did you hear about the man recently who escaped from prison?" When he said that to me, I immediately remembered about the prison escape that was reported in the news and I freaked out thinking it was him.
---
I immediately turned around at that moment and started running in the opposite direction back towards my neighborhood. My mind was racing so much that I thought he would shoot me in the back as I ran from him. All I could hear was him screaming at me "It wasn't me," trying to make it known to me that it wasn't him who escaped from prison. I was no longer in the mood for pizza and only wanted to execute a different plan of action.
I could no take any chances with a man carrying a gun. I ran up to homes along the street banging on doors. Finally, the second homeowner opened his door and listened to what I had to say about this situation and he called the police.
Evidently, some neighbors had earlier spotted this man with a gun but wasn't sure what was happening. the police came to this homeowner's house and I explained the situation to them and warned the police of this man's intentions.
---
The police immediately went to the home next to mine on Wheeler St. and found the man inside of that house. Luckily, this man's ex-wife and her family were not home at the time so they were not in harms way. The police couldn't arrest the man for being inside the home because there was nobody around to say he was trespassing. They were still trying to figure out what the man did with his gun.
I then decided it was now a police matter and got myself back over to my small house next door and locked my doors. I was just happy I wasn't shot or the people next to me weren't going to be shot. The next day, I was approached by the man's ex-wife and she explained more in detail of what was going on and thanked me for assisting the police. She also asked if I would sign an affidavit for her to use at court of what happened in which I eventually did.
Was a mass killing prevented on this early evening walk home from my work? Well, all I know is that if I hadn't made contact with this man on this particular evening, he would have shown up at his ex-wife's family home, next to the home I lived in, with a loaded gun, found it empty and waited for this family to come home later that evening. When I met him on the street, he was fueling up with beer and resentments and seemed bent on evening the score.